Teen Group
A Social Thinking Group for Kids 13+ (Registration open)
Your teen will enjoy this social group which provides opportunity for age-appropriate socializing with their peers in a supportive environment.   The group also includes volunteer teens from the community who help support the activities and provide models for group members who have a more difficulty navigating the teen social scene.  This group is ongoing.  It is possible to join after the session has already begun with approval from the therapist running the program.  Please click on the link below to get more information.
The 2017 summer group will meet weekly for 8 weeks.  Click on the flyer link below for more details.   You can also get more information by contacting Kayla at 337-504-4244 or kayla@pediatricTLC.com for more info.
Teen Group Flyer and Parent Info Summer 2017
PALS Social Groups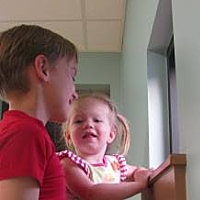 Registration is now CLOSED for PALS Social Groups (Summer 2017). 
PALS stands for Perspective taking, Affect development, Language building, and Social skills.
You child may be eligible if he/she has
a desire to interact with peers
difficulties with theory of mind
difficulty with peer play
Our PALS program works hard to match peers based on common interests, ages, and communication level while taking into account various sensory processing difficulties.  Groups range from 2-5 peers. At times, the group may start off small and peers will be added when deemed appropriate.
Click on the brochure link for general information.  Click on the Flyer link below for more specific information.
BUDS  Social Groups
(ongoing–please call to inquire about possible spots)
BUDS is very similar to our PALs  Group, but designed for children who need one-on-one support throughout the session, where as the PALS ratio of support is 2:1 or 3:1.
BUDS Brochure (Please note that there are 8 BUDS sessions scheduled, rather than 9 as mentioned in the brochure)