Reading and Writing are an important part of communication and academic development.  Kourtni Hayes, M.S., CCC-SLP, is the head of our Literacy Specialty Area.  She and her team work with children in an effective and meaningful way to improve reading, writing, and comprehension.  Click here for general information on our approach.  Listed below are a variety of services available at our clinic in the area of literacy.
Reading/Writing Group
To Develop a Love For Literacy while Improving Reading, Writing, and Comprehension Skills
(Registration Now Open for January 2018)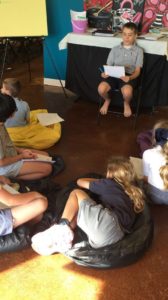 This group is ongoing with sessions scheduled every Fall, Spring, and Summer.  It is very cost effective, while also being a fun and valuable reading and writing experience for your child.
There will be three different groups running this spring, beginning in January 2018. The groups have designated grade ranges; however, the grade is only a guideline.  Placement for each child will be given careful consideration.  Click on the flyers below for more information: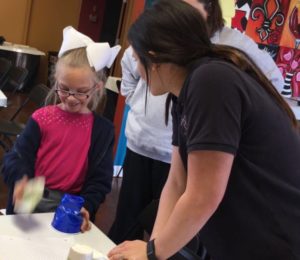 Individual Intensive Literacy
One-on-One Reading and Writing Intervention  (ONGOING)
Many children chose to get intensive reading and writing support in the summer.  We offer multiple visits at a discounted rate. Please email info@pediatrictlc.com or call Marsha or Kourtni at 337-504-4244 to get more information.
"I highly recommend the literacy program! After attending it, my daughter gained confidence and a love for reading. She quickly excelled and now reads well above her grade level."                                                                                              

-Adriana's mom, Jennifer