Reading and Writing are an important part of communication and academic development.  Kourtni Hayes, M.S., CCC-SLP, is the head of our Literacy Specialty Area.  She and her team work with children in an effective and meaningful way to improve reading, writing, and comprehension.  Click here for general information on our approach.  Listed below are a variety of services available at our clinic in the area of literacy.
Reading/Writing Group
To Develop a Love For Literacy while Improving Reading, Writing, and Comprehension Skills (Registration is now CLOSED for Summer 2017–Please call to get on the waiting list for Fall 2017)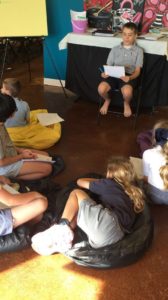 Note:  The Spring Group is wrapping up and Summer 2017 Registration is open.  Just give our office a call and ask for Kourtni.
This group is very cost effective, while also being a fun and valuable reading and writing experience for your child.  Included in the price of the summer group is 8 group sessions for the students.
Click on the brochure below for more information: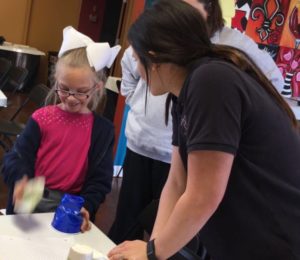 Individual Intensive Literacy
One-on-One Reading and Writing Intervention  (ONGOING)
Many children chose to get intensive reading and writing support in the summer.  We offer multiple visits at a discounted rate. Please email info@pediatrictlc.com or call Marsha or Kourtni at 337-504-4244 to get more information.
Book Buds
An Emergent Literacy Group  (not offered at this time)
Click on the brochure link for general information.  Click on the Flyer link for more specific information.  The summer group was successfully completed. We will keep you posted on future literacy group opportunities.